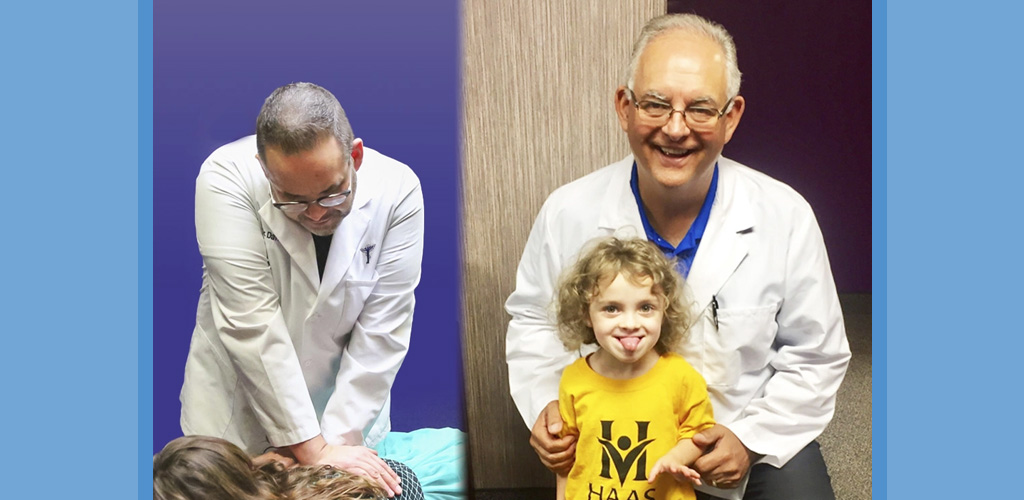 Get the life you deserve
Chiropractors Enhance Your Health, Naturally
Our team at Haas Chiropractic Clinic is here to help you reach your goals.
Get the life you deserve
Chiropractors Enhance Your Health, Naturally
Haas Chiropractic Clinic is a place for people in our community to find natural solutions to even the toughest health challenges. Find the range of techniques you need with our skilled providers!
FIND RELIEF AND WELLNESS TODAY
FOR ALL OF LIFE'S CHANGES, LET US HELP YOU.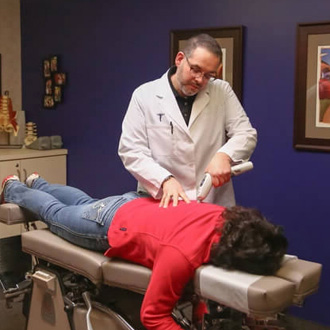 Meet the amazing team that will help care for your healthcare needs.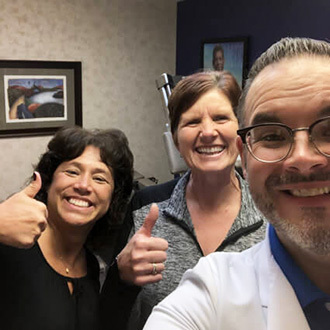 See what our patients have to say about the care they have received in our office.
Chiropractor Mason City IA
Haas Chiropractic Clinic
Benefit From Two Generations of Experience at Haas Chiropractic Clinic! Mason City IA Chiropractors Dr. Rick Haas and Dr. David Haas are a father-and-son team dedicated to improving the well-being of our community. You'll get thorough, specific, focused care that's based on your exact needs, no cookie-cutter plans found here! Whether you want pain relief, more of the corrective form of care, or use chiropractic for wellness, Haas Chiropractic Clinic is the place for you. 
PRECISE CHIROPRACTIC CARE
WITH A GENTLE TOUCH
From the moment you call us, we want to create something you may not have felt for a while; a sense of hope. If you want to learn more, you can do so without cost or obligation. We're happy to meet with you for a consultation to discuss what's going on and how we might be able to help.
If you choose to move forward with an examination, the cost is just $40, which is donated to a local charity. We're providers with most insurances, so be sure to bring your card in with you. Contact us now!
The Techniques
Right for You
Our Mason City IA chiropractors are well-versed in a variety of techniques and modalities. That includes instrument-based Activator Methods® and hands-on adjusting alike. Plus, there are therapies available like acupuncture, decompression therapy, or Active Release Techniques®.
It's only by having such a range of tools at our disposal that we can find what's truly suitable for your case. There are many ways to address your needs, including lower-force, less aggressive techniques.
We'll take our time to thoroughly assess you, then create an evidence-based treatment plan to improve your well-being. Each of our new patients learns as we go along so that they know what we'll do, why, and how to stay well in the future.
Are We the Right Place
for You?
We welcome all ages of people, from infants to those in their 100s and everyone in between. The conditions people most commonly seek our help with include low back pain, neck pain, headaches and extremity problems such as pain in the hands or feet. Some are older people who have trouble with mobility. Others are parents bringing in a colicky baby.
But this is just a small listing of what chiropractic can help with. If you're curious, give us a call and ask whether we might be able to assist you.
Get More Out of Life! If you've been in pain, you know how important finding relief is. But we want even more for you. We hope to see that your personal and professional lives as well as your daily activities can be completed with greater ease. We'll get to know you and help you improve your overall lifestyle, with care focused on enhancing your function.
Common Concerns, Conditions, and Issues
Help Your Family Experience Incredible Health.